Dermatology Queen Creek, AZ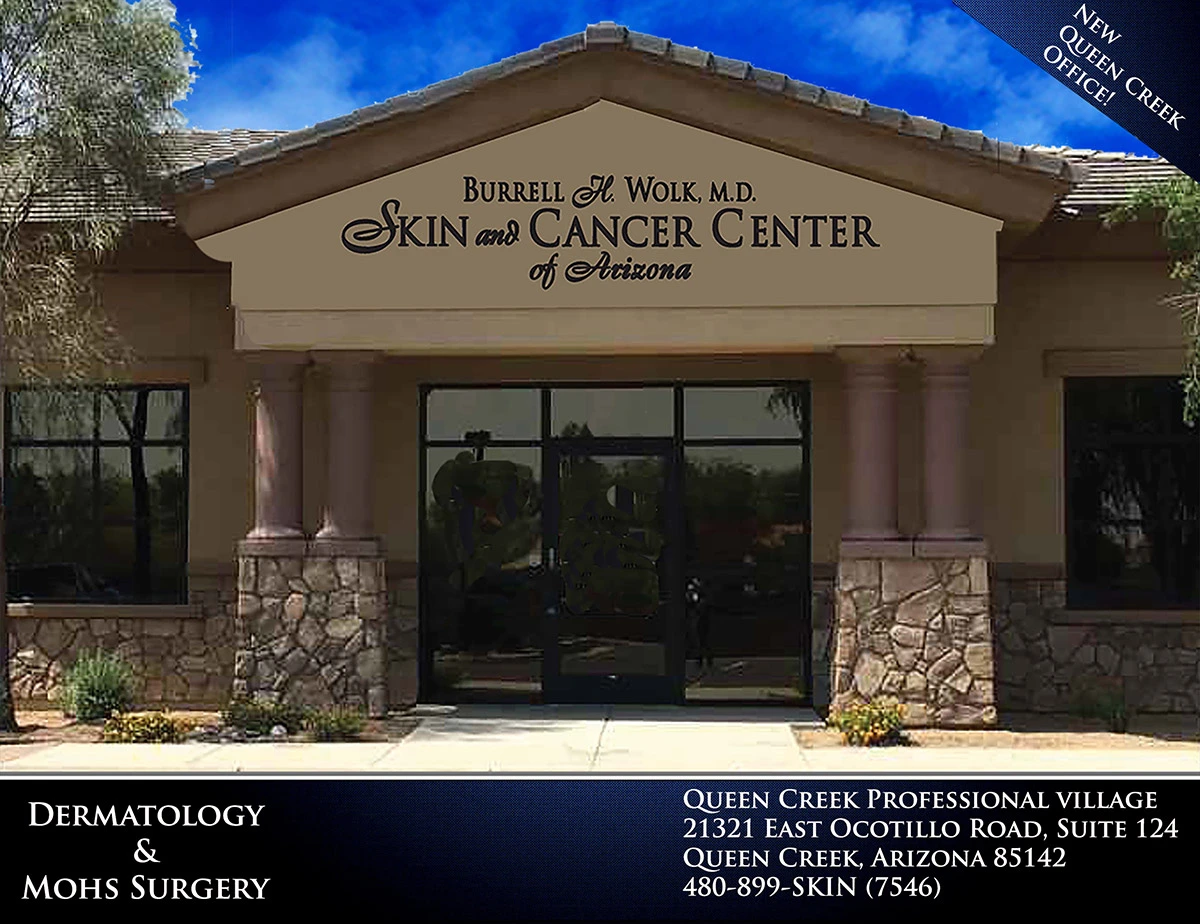 I am so pleased to announce the opening of our satellite office in Queen Creek.
Like our Chandler location, this office is a full-service Dermatology and Mohs micrographic surgery facility, offering treatments for common skin conditions and providing skin cancer treatment and screening.
Mohs micrographic surgery is an important tool in the surgical treatment of skin cancer.
It is a process in which the physician removes the cancer and then uses a microscope to determine whether or not any cancer cells still remain.
Treatments for common skin conditions include the following: Actinic Keratosis, Eczema, Psoriasis, Moles, Alopecia, Female Hair Loss, Nail Disorders, Skin Rashes, and Skin Discoloration.
I am especially proud of our team at the Skin and Cancer Center of Arizona for their designing and creating a truly exquisite medical office. Our patients enter an elegant reception room that showcases a coiffured ceiling; a beautifully customized, built-in saltwater aquarium; and an amazing waterfall feature.
As always, I thank our staff at both offices for their professionalism and expertise. They are an instrumental component in the care of our patients.
We are honored to bring the Skin and Cancer Center of Arizona's established tradition of medical excellence to the wonderful and growing community of Queen Creek.
‑ Burrell H. Wolk M.D.
Medical Director Skin and Cancer Center of Arizona